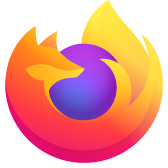 Widevine Content Decryption Module will not install
After reinstalling Firefox (latest version) I have run into a problem it shows a yellow box and an error saying "Widevine Content Decryption Module provided by Google Inc. will be installed shortly".This message won't go away and Widevine will not be installed at all. I cannot browse and Netflix, Hulu, The problem Widevine Content Decryption Module provided by Google Inc. is not working for mac
After reinstalling Firefox (latest version) I have run into a problem it shows a yellow box and an error saying "Widevine Content Decryption Module provided by Google Inc. will be installed shortly".This message won't go away and Widevine will not be installed at all. I cannot browse and Netflix, Hulu, The problem Widevine Content Decryption Module provided by Google Inc. is not working for mac
All Replies (2)
Try to toggle DRM off/on to see if that makes Firefox (re)load DRM components.
Options/Preferences -> General: Play DRM
You can check the Browser Console for GMP related XHR messages.
"3-bar" menu button -> Web Developer or Tools -> Browser Tools
In my case it was pi-hole (DNS Filter) who blocked the URL redirector.gvt1.com so the update couldn't be downloaded. If you have pi-hole or something similar: check your log for this URL. Some people reported they had an entry for this URL in their hosts file (C:\Windows\System32\drivers\etc). I don't think this happens very often, but might be worth checking.