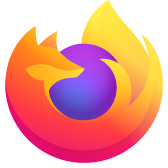 Bookmark spacing
Can I reset the Bookmark spacing or do weneed to move to another browser. I can not find a solution to the new double bookmark spacing. Thanks, Thomas
Can I reset the Bookmark spacing or do weneed to move to another browser. I can not find a solution to the new double bookmark spacing. Thanks, Thomas
All Replies (2)
Hi Thomas, there is no built-in setting to adjust the wider spacing of menu items in Firefox 89. I can give you a quick short-term workaround, but a more durable solution will require more work.
Temporary Fix
For testing purposes, the developers left a preference in Firefox 89 to switch between new style and old style menus:
(1) In a new tab, type or paste about:config in the address bar and press Enter/Return. Click the button accepting the risk.
(2) In the search box in the page, type or paste browser.proton.contextmenus.enabled and pause while the list is filtered
(3) Double-click the preference to switch between true (new style) and false (old style)
Some menus may be cut off or sized incorrectly after this change until the next time you do a normal exit/restart of Firefox.
Longer Term Community Workaround
This involves setting up a userChrome.css file. The full instructions are in the following thread: https://support.mozilla.org/questions/1337841
Firefox: Not all are experience to do the longer term workaround. If you want us to keep user Firefox please change it back or give us an option without all of the mess of setting up a userChrome.css file!