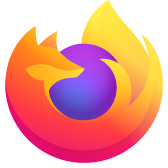 My account was hacked I want it locked
My pc got hacked through the my Firefox api keys, took all my crypto my emails, what can I do if I'm locked out of everything. There is no way to lock your account from outside. When they have access to everything you can't do anything. Now this scammer, he literally runs a scam site has all my info. Google doesn't have a number to call. Yahoo lady was an idiot, I said I've been hacked I want my account locked down they can't do that. He changed the carts on my pc and deleted the recovery drive. Had access to my phone and did the same to that. Stole most or all of my crypto and there's no recourse to these people the government is spending trillions of dollars, they can't setup a number to call. This guy has stole millions from his scam site. Ruined my life and no one does anything. I'm literally on leave from work because I'm a manic depression with suicidal tendencies. I just want a person to talk to who can help. Google, one of the biggest companies in the world has no call center. How ridiculous is that. All my money I had. All my private information stolen. My I'd, my ssn, all my passwords. They need a simple button that says if you've been hacked click here. Even if you haven't and someone is just doing it, it's better than all the negatives that these people can cause. These losers hide behind the internet ruining lives and these huge companies make it so hard to do anything because they don't care. They don't care, we're just the little people. Its insane that google doesn't have a number to call for hacks. All companies should because it's so common and these people are making more money I'll make in my entire life by sitting behind there desk ruining people's lives. I'm so beyond every feelings in the world. If this guy was in front of me I would destroy him physically. Firefox lock my damn account . Lock it, follow everything they do, get their Ip if possible, infect them, STOP THESE PEOPLE FROM RUIN LIVES PLEASE

[Personal information removed by moderator. Please read Mozilla Support rules and guidelines, thanks.]
My pc got hacked through the my Firefox api keys, took all my crypto my emails, what can I do if I'm locked out of everything. There is no way to lock your account from outside. When they have access to everything you can't do anything. Now this scammer, he literally runs a scam site has all my info. Google doesn't have a number to call. Yahoo lady was an idiot, I said I've been hacked I want my account locked down they can't do that. He changed the carts on my pc and deleted the recovery drive. Had access to my phone and did the same to that. Stole most or all of my crypto and there's no recourse to these people the government is spending trillions of dollars, they can't setup a number to call. This guy has stole millions from his scam site. Ruined my life and no one does anything. I'm literally on leave from work because I'm a manic depression with suicidal tendencies. I just want a person to talk to who can help. Google, one of the biggest companies in the world has no call center. How ridiculous is that. All my money I had. All my private information stolen. My I'd, my ssn, all my passwords. They need a simple button that says if you've been hacked click here. Even if you haven't and someone is just doing it, it's better than all the negatives that these people can cause. These losers hide behind the internet ruining lives and these huge companies make it so hard to do anything because they don't care. They don't care, we're just the little people. Its insane that google doesn't have a number to call for hacks. All companies should because it's so common and these people are making more money I'll make in my entire life by sitting behind there desk ruining people's lives. I'm so beyond every feelings in the world. If this guy was in front of me I would destroy him physically. Firefox lock my damn account <!-- Rayhutchinson007@yahoo.com or Rayhutchinson007@gmail.com -->. Lock it, follow everything they do, get their Ip if possible, infect them, STOP THESE PEOPLE FROM RUIN LIVES PLEASE ''[Personal information removed by moderator. Please read [[Mozilla Support rules and guidelines]], thanks.]''
Modified by Chris Ilias
All Replies (2)
Hello deb,
I am a volunteer and a donor here. I also have connections with open ears for what I bring to the table, per se.
My question is: If your system was hacked, how did you discover this? For example, did you find credit cards being wrongfully used?
My rationale is that sometimes the operating system can go berserk. And because you seem to no longer have control over it, then it can appear someone does. For example, a malware that is disguised as an anti-malware can do a scan and tell you that your system was compromised.
However, there is the possibility that you were hacked. As such have you locked your debit and credit cards up in order to make them unusable?