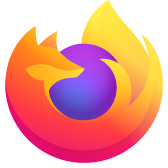 delete search in address bar
Hello How to delete the search in the address bar. please. Thank you
Hello How to delete the search in the address bar. please. Thank you
Chosen solution
Hi, can you try on this method see whether can solve your problem:
1. Go to menu -> Click Settings -> Click Search
2. You will see Search Suggestions -> Uncheck the Provide search suggestions
Read this answer in context
👍 0
All Replies (3)
Thanks cy6566.
I did what you told me. .Unfortunately nothing has changed.

When I write in the mid-screen search window, the writing displays at the top of the address bar.
Chosen Solution
Hi, can you try on this method see whether can solve your problem:
1. Go to menu -> Click Settings -> Click Search
2. You will see Search Suggestions -> Uncheck the Provide search suggestions
Modified by cy6566