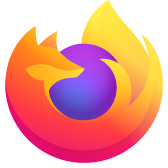 Firefox prevented this site from opening a pop-up window
Firefox prevented a pop-up window. Application should open a new window when user click on a "Start Meeting" feature.
I tried with Permissions > Block pop-up window exception and it works. What about other customers which is using this application? They would think that application is not working properly? Is there any workaround to overcome this problem with pop-up window blocking? Or is the only solution that every user of the application must approve an exception before using the application which is very impractical?
Best regards, Dejan
Firefox prevented a pop-up window. Application should open a new window when user click on a "Start Meeting" feature. I tried with Permissions > Block pop-up window exception and it works. What about other customers which is using this application? They would think that application is not working properly? Is there any workaround to overcome this problem with pop-up window blocking? Or is the only solution that every user of the application must approve an exception before using the application which is very impractical? Best regards, Dejan