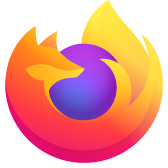 impossible to play video vod and streaming
Hy, I can't play anymore video to netflix amazon and all. I have the last firefox version 78.10.10esr. with mac osx 10.9.5 Everything work well and since yesterday it's impossible to play video. I have this error message. Wath's happening
Hy, I can't play anymore video to netflix amazon and all. I have the last firefox version 78.10.10esr. with mac osx 10.9.5 Everything work well and since yesterday it's impossible to play video. I have this error message. Wath's happening
All Replies (3)
Hi! try to uninstall all your browser extension or to reinstall firefox. if the error persists install firefox beta and see if something changed
Hi Vper3495,
Thank for your answer.
What do you mean by uninstall my browser extension ? It's just firefox's extension, or all extension ? In this case I can't do that, because I can't remove all extension of my mac. So I try to reinstall firefox, dosen't work and I can't install firefoxbeta with my osx (10.9.5).
Widevine 4.10.2209.1 no long supports Mac OS X 10.9 (minimum is 10.11). You can try to revert to Widevine 4.10.1582.2.
See also: