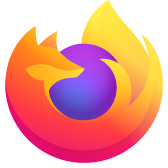 PAC Url is not working
Hi,
in our Organization it happened to two User that they cannot use Firefox anymore for external Sites. We upgraded to Firefox 78.9.0 ESR on 08.04.2021 but the issue happened Today. Our internal DNS is only resolving internal Domains. I copied the Profile of one affected User to test it on one of my devices with the Same Version Firefox has a auto Proxy Configuration URL set. When i try to load the URL manually nothing happens as in screenshot2. I also verified it with Wireshark. No HTTP Request is send to the IP. In about:networking I can see that the Domain is resolved screenshot 3. When i try to use the IP it works screenshot 4 When i use the IP in the "auto Proxy Configuration URL " it also works.
When i create a new Profile the Domain Name and the URL both work.
How can I find the cause of this issue ?
Kind Regards Marco Hald
Hi, in our Organization it happened to two User that they cannot use Firefox anymore for external Sites. We upgraded to Firefox 78.9.0 ESR on 08.04.2021 but the issue happened Today. Our internal DNS is only resolving internal Domains. I copied the Profile of one affected User to test it on one of my devices with the Same Version Firefox has a auto Proxy Configuration URL set. When i try to load the URL manually nothing happens as in screenshot2. I also verified it with Wireshark. No HTTP Request is send to the IP. In about:networking I can see that the Domain is resolved screenshot 3. When i try to use the IP it works screenshot 4 When i use the IP in the "auto Proxy Configuration URL " it also works. When i create a new Profile the Domain Name and the URL both work. How can I find the cause of this issue ? Kind Regards Marco Hald