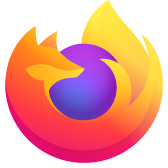 Some websites won't load - think I'm a bot
Hi, I'm new to Linux, just one week on Manjaro.. It's great so far and Firefix works well. I only seem to have issues with one website (https://www.crateandbarrel.ca/quebec/customer-service) but it's an important one for me.
The error message tells me to enable cookies and JavaScript, which I've done but the error persists. The message is as follows. Any ideas on what else I could do resolve this error? Thank you
Pardon Our Interruption
As you were browsing something about your browser made us think you were a bot. There are a few reasons this might happen:
   You're a power user moving through this website with super-human speed.
   You've disabled cookies in your web browser.
   A third-party browser plugin, such as Ghostery or NoScript, is preventing JavaScript from running. Additional information is available in this support article.

To regain access, please make sure that cookies and JavaScript are enabled before reloading the page.
Hi, I'm new to Linux, just one week on Manjaro.. It's great so far and Firefix works well. I only seem to have issues with one website (https://www.crateandbarrel.ca/quebec/customer-service) but it's an important one for me. The error message tells me to enable cookies and JavaScript, which I've done but the error persists. The message is as follows. Any ideas on what else I could do resolve this error? Thank you Pardon Our Interruption As you were browsing something about your browser made us think you were a bot. There are a few reasons this might happen: You're a power user moving through this website with super-human speed. You've disabled cookies in your web browser. A third-party browser plugin, such as Ghostery or NoScript, is preventing JavaScript from running. Additional information is available in this support article. To regain access, please make sure that cookies and JavaScript are enabled before reloading the page.
All Replies (2)
I disabled my MOZILLA VPN and it worked fine.
I'm not sure why that would generate a "you look like a bot" message, but it resolved my issue.