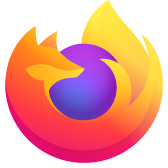 Images from twitter not loading
Do not know what I did to cause it . However still shots in twitter do not load the images. Videos load, links are there however the static images are either blank white or a solid color. Inspect element reports this, Content Security Policy: Ignoring "'unsafe-inline'" within script-src or style-src: nonce-source or hash-source specified Content Security Policy: The page's settings blocked the loading of a resource at inline ("script-src"). home:1:1 Loading failed for the <script> with source "https://app.link/_r?sdk=web2.56.2&_t=887041208048903336&branch_key=key_live_knJAF6W45vSHVJiP0wn8figpqFePX59K&callback=branch_callback__0". home:1:1 Cross-Origin Request Blocked: The Same Origin Policy disallows reading the remote resource at https://api2.branch.io/v1/has-app/key_live_knJAF6W45vSHVJiP0wn8figpqFePX59K?browser_fingerprint_id=887041208048903336. (Reason: CORS request did not succeed).[Learn More] Cross-Origin Request Blocked: The Same Origin Policy disallows reading the remote resource at https://api2.branch.io/v1/profile. (Reason: CORS request did not succeed).[Learn More] Cross-Origin Request Blocked: The Same Origin Policy disallows reading the remote resource at https://api2.branch.io/v1/pageview. (Reason: CORS request did not succeed).[Learn More] XML Parsing Error: no root element found Location: https://api.twitter.com/1.1/jot/client_event.json Line Number 1, Column 1: client_event.json:1:1 Content Security Policy: The page's settings blocked the loading of a resource at data:application/javascript;base64,KCgpI… ("script-src"). <script> source URI is not allowed in this document: "https://www.google-analytics.com/analytics.js". home:1:1 XML Parsing Error: no root element found Location: https://api.twitter.com/1.1/jot/client_event.json Line Number 1, Column 1: client_event.json:1:1 Loading failed for the <script> with source "https://app.link/_r?sdk=web2.56.2&_t=887041208048903336&branch_key=key_live_knJAF6W45vSHVJiP0wn8figpqFePX59K&callback=branch_callback__1". home:1:1 Autoplay is only allowed when approved by the user, the site is activated by the user, or media is muted. home XML Parsing Error: no root element found Location: https://api.twitter.com/1.1/jot/client_event.json Line Number 1, Column 1: client_event.json:1:1 Autoplay is only allowed when approved by the user, the site is activated by the user, or media is muted. home XML Parsing Error: no root element found Location: https://api.twitter.com/1.1/jot/client_event.json Line Number 1, Column 1: client_event.json:1:1 Autoplay is only allowed when approved by the user, the site is activated by the user, or media is muted. home XML Parsing Error: no root element found Location: https://api.twitter.com/1.1/jot/client_event.json Line Number 1, Column 1: client_event.json:1:1 Autoplay is only allowed when approved by the user, the site is activated by the user, or media is muted. home Loading failed for the <script> with source "https://app.link/_r?sdk=web2.56.2&_t=887041208048903336&branch_key=key_live_knJAF6W45vSHVJiP0wn8figpqFePX59K&callback=branch_callback__2". home:1:1 Autoplay is only allowed when approved by the user, the site is activated by the user, or media is muted. home XML Parsing Error: no root element found Location: https://api.twitter.com/1.1/jot/client_event.json Line Number 1, Column 1: client_event.json:1:1 Autoplay is only allowed when approved by the user, the site is activated by the user, or media is muted. home XML Parsing Error: no root element found Location: https://api.twitter.com/1.1/jot/client_event.json Line Number 1, Column 1: client_event.json:1:1 Cross-Origin Request Blocked: The Same Origin Policy disallows reading the remote resource at https://api2.branch.io/v1/has-app/key_live_knJAF6W45vSHVJiP0wn8figpqFePX59K?browser_fingerprint_id=887041208048903336&instrumentation=%7B%22init-began-at%22%3A%222347%22%2C%22%2Fv1%2Fhas-app-brtt%22%3A%2210%22%2C%22%2Fv1%2Fprofile-brtt%22%3A%2211%22%2C%22%2Fv1%2Fpageview-brtt%22%3A%225007%22%2C%22%2F_r-brtt%22%3A%225001%22%7D. (Reason: CORS request did not succeed).[Learn More] Loading failed for the <script> with source "https://app.link/_r?sdk=web2.56.2&_t=887041208048903336&branch_key=key_live_knJAF6W45vSHVJiP0wn8figpqFePX59K&callback=branch_callback__3". home:1:1 XML Parsing Error: no root element found Location: https://api.twitter.com/1.1/jot/client_event.json Line Number 1, Column 1: client_event.json:1:1 Autoplay is only allowed when approved by the user, the site is activated by the user, or media is muted. home XML Parsing Error: no root element found Location: https://api.twitter.com/1.1/jot/client_event.json Line Number 1, Column 1: client_event.json:1:1 Loading failed for the <script> with source "https://app.link/_r?sdk=web2.56.2&_t=887041208048903336&branch_key=key_live_knJAF6W45vSHVJiP0wn8figpqFePX59K&callback=branch_callback__4". home:1:1 Content Security Policy: The page's settings blocked the loading of a resource at inline ("script-src"). home:1:1 This site appears to use a scroll-linked positioning effect. This may not work well with asynchronous panning; see https://developer.mozilla.org/docs/Mozilla/Performance/ScrollLinkedEffects for further details and to join the discussion on related tools and features! home Loading failed for the <script> with source "https://app.link/_r?sdk=web2.56.2&_t=887041208048903336&branch_key=key_live_knJAF6W45vSHVJiP0wn8figpqFePX59K&callback=branch_callback__5". home:1:1 XML Parsing Error: no root element found Location: https://api.twitter.com/1.1/jot/client_event.json Line Number 1, Column 1: client_event.json:1:1 XML Parsing Error: no root element found Location: https://api.twitter.com/1.1/jot/client_event.json Line Number 1, Column 1: client_event.json:1:1 XML Parsing Error: no root element found Location: https://api.twitter.com/1.1/jot/client_event.json Line Number 1, Column 1: client_event.json:1:1 XML Parsing Error: no root element found Location: https://api.twitter.com/1.1/jot/client_event.json Line Number 1, Column 1: client_event.json:1:1 Cross-Origin Request Blocked: The Same Origin Policy disallows reading the remote resource at https://api2.branch.io/v1/has-app/key_live_knJAF6W45vSHVJiP0wn8figpqFePX59K?browser_fingerprint_id=887041208048903336&instrumentation=%7B%22%2Fv1%2Fhas-app-brtt%22%3A%225008%22%2C%22%2F_r-brtt%22%3A%225000%22%7D. (Reason: CORS request did not succeed).[Learn More] Loading failed for the <script> with source "https://app.link/_r?sdk=web2.56.2&_t=887041208048903336&branch_key=key_live_knJAF6W45vSHVJiP0wn8figpqFePX59K&callback=branch_callback__6". home:1:1 XML Parsing Error: no root element found Location: https://api.twitter.com/1.1/jot/client_event.json Line Number 1, Column 1: client_event.json:1:1 XML Parsing Error: no root element found Location: https://api.twitter.com/1.1/jot/client_event.json Line Number 1, Column 1: client_event.json:1:1 Loading failed for the <script> with source "https://app.link/_r?sdk=web2.56.2&_t=887041208048903336&branch_key=key_live_knJAF6W45vSHVJiP0wn8figpqFePX59K&callback=branch_callback__7". home:1:1 XML Parsing Error: no root element found Location: https://api.twitter.com/1.1/jot/client_event.json Line Number 1, Column 1: client_event.json:1:1 XML Parsing Error: no root element found Location: https://api.twitter.com/1.1/jot/client_event.json Line Number 1, Column 1: client_event.json:1:1 Loading failed for the <script> with source "https://app.link/_r?sdk=web2.56.2&_t=887041208048903336&branch_key=key_live_knJAF6W45vSHVJiP0wn8figpqFePX59K&callback=branch_callback__8". Works if I change browser, twitter will not even launch if I just change to a test profile. Any suggestions
Do not know what I did to cause it . However still shots in twitter do not load the images. Videos load, links are there however the static images are either blank white or a solid color. Inspect element reports this, Content Security Policy: Ignoring "'unsafe-inline'" within script-src or style-src: nonce-source or hash-source specified Content Security Policy: The page's settings blocked the loading of a resource at inline ("script-src"). home:1:1 Loading failed for the <script> with source "https://app.link/_r?sdk=web2.56.2&_t=887041208048903336&branch_key=key_live_knJAF6W45vSHVJiP0wn8figpqFePX59K&callback=branch_callback__0". home:1:1 Cross-Origin Request Blocked: The Same Origin Policy disallows reading the remote resource at https://api2.branch.io/v1/has-app/key_live_knJAF6W45vSHVJiP0wn8figpqFePX59K?browser_fingerprint_id=887041208048903336. (Reason: CORS request did not succeed).[Learn More] Cross-Origin Request Blocked: The Same Origin Policy disallows reading the remote resource at https://api2.branch.io/v1/profile. (Reason: CORS request did not succeed).[Learn More] Cross-Origin Request Blocked: The Same Origin Policy disallows reading the remote resource at https://api2.branch.io/v1/pageview. (Reason: CORS request did not succeed).[Learn More] XML Parsing Error: no root element found Location: https://api.twitter.com/1.1/jot/client_event.json Line Number 1, Column 1: client_event.json:1:1 Content Security Policy: The page's settings blocked the loading of a resource at data:application/javascript;base64,KCgpI… ("script-src"). <script> source URI is not allowed in this document: "https://www.google-analytics.com/analytics.js". home:1:1 XML Parsing Error: no root element found Location: https://api.twitter.com/1.1/jot/client_event.json Line Number 1, Column 1: client_event.json:1:1 Loading failed for the <script> with source "https://app.link/_r?sdk=web2.56.2&_t=887041208048903336&branch_key=key_live_knJAF6W45vSHVJiP0wn8figpqFePX59K&callback=branch_callback__1". home:1:1 Autoplay is only allowed when approved by the user, the site is activated by the user, or media is muted. home XML Parsing Error: no root element found Location: https://api.twitter.com/1.1/jot/client_event.json Line Number 1, Column 1: client_event.json:1:1 Autoplay is only allowed when approved by the user, the site is activated by the user, or media is muted. home XML Parsing Error: no root element found Location: https://api.twitter.com/1.1/jot/client_event.json Line Number 1, Column 1: client_event.json:1:1 Autoplay is only allowed when approved by the user, the site is activated by the user, or media is muted. home XML Parsing Error: no root element found Location: https://api.twitter.com/1.1/jot/client_event.json Line Number 1, Column 1: client_event.json:1:1 Autoplay is only allowed when approved by the user, the site is activated by the user, or media is muted. home Loading failed for the <script> with source "https://app.link/_r?sdk=web2.56.2&_t=887041208048903336&branch_key=key_live_knJAF6W45vSHVJiP0wn8figpqFePX59K&callback=branch_callback__2". home:1:1 Autoplay is only allowed when approved by the user, the site is activated by the user, or media is muted. home XML Parsing Error: no root element found Location: https://api.twitter.com/1.1/jot/client_event.json Line Number 1, Column 1: client_event.json:1:1 Autoplay is only allowed when approved by the user, the site is activated by the user, or media is muted. home XML Parsing Error: no root element found Location: https://api.twitter.com/1.1/jot/client_event.json Line Number 1, Column 1: client_event.json:1:1 Cross-Origin Request Blocked: The Same Origin Policy disallows reading the remote resource at https://api2.branch.io/v1/has-app/key_live_knJAF6W45vSHVJiP0wn8figpqFePX59K?browser_fingerprint_id=887041208048903336&instrumentation=%7B%22init-began-at%22%3A%222347%22%2C%22%2Fv1%2Fhas-app-brtt%22%3A%2210%22%2C%22%2Fv1%2Fprofile-brtt%22%3A%2211%22%2C%22%2Fv1%2Fpageview-brtt%22%3A%225007%22%2C%22%2F_r-brtt%22%3A%225001%22%7D. (Reason: CORS request did not succeed).[Learn More] Loading failed for the <script> with source "https://app.link/_r?sdk=web2.56.2&_t=887041208048903336&branch_key=key_live_knJAF6W45vSHVJiP0wn8figpqFePX59K&callback=branch_callback__3". home:1:1 XML Parsing Error: no root element found Location: https://api.twitter.com/1.1/jot/client_event.json Line Number 1, Column 1: client_event.json:1:1 Autoplay is only allowed when approved by the user, the site is activated by the user, or media is muted. home XML Parsing Error: no root element found Location: https://api.twitter.com/1.1/jot/client_event.json Line Number 1, Column 1: client_event.json:1:1 Loading failed for the <script> with source "https://app.link/_r?sdk=web2.56.2&_t=887041208048903336&branch_key=key_live_knJAF6W45vSHVJiP0wn8figpqFePX59K&callback=branch_callback__4". home:1:1 Content Security Policy: The page's settings blocked the loading of a resource at inline ("script-src"). home:1:1 This site appears to use a scroll-linked positioning effect. This may not work well with asynchronous panning; see https://developer.mozilla.org/docs/Mozilla/Performance/ScrollLinkedEffects for further details and to join the discussion on related tools and features! home Loading failed for the <script> with source "https://app.link/_r?sdk=web2.56.2&_t=887041208048903336&branch_key=key_live_knJAF6W45vSHVJiP0wn8figpqFePX59K&callback=branch_callback__5". home:1:1 XML Parsing Error: no root element found Location: https://api.twitter.com/1.1/jot/client_event.json Line Number 1, Column 1: client_event.json:1:1 XML Parsing Error: no root element found Location: https://api.twitter.com/1.1/jot/client_event.json Line Number 1, Column 1: client_event.json:1:1 XML Parsing Error: no root element found Location: https://api.twitter.com/1.1/jot/client_event.json Line Number 1, Column 1: client_event.json:1:1 XML Parsing Error: no root element found Location: https://api.twitter.com/1.1/jot/client_event.json Line Number 1, Column 1: client_event.json:1:1 Cross-Origin Request Blocked: The Same Origin Policy disallows reading the remote resource at https://api2.branch.io/v1/has-app/key_live_knJAF6W45vSHVJiP0wn8figpqFePX59K?browser_fingerprint_id=887041208048903336&instrumentation=%7B%22%2Fv1%2Fhas-app-brtt%22%3A%225008%22%2C%22%2F_r-brtt%22%3A%225000%22%7D. (Reason: CORS request did not succeed).[Learn More] Loading failed for the <script> with source "https://app.link/_r?sdk=web2.56.2&_t=887041208048903336&branch_key=key_live_knJAF6W45vSHVJiP0wn8figpqFePX59K&callback=branch_callback__6". home:1:1 XML Parsing Error: no root element found Location: https://api.twitter.com/1.1/jot/client_event.json Line Number 1, Column 1: client_event.json:1:1 XML Parsing Error: no root element found Location: https://api.twitter.com/1.1/jot/client_event.json Line Number 1, Column 1: client_event.json:1:1 Loading failed for the <script> with source "https://app.link/_r?sdk=web2.56.2&_t=887041208048903336&branch_key=key_live_knJAF6W45vSHVJiP0wn8figpqFePX59K&callback=branch_callback__7". home:1:1 XML Parsing Error: no root element found Location: https://api.twitter.com/1.1/jot/client_event.json Line Number 1, Column 1: client_event.json:1:1 XML Parsing Error: no root element found Location: https://api.twitter.com/1.1/jot/client_event.json Line Number 1, Column 1: client_event.json:1:1 Loading failed for the <script> with source "https://app.link/_r?sdk=web2.56.2&_t=887041208048903336&branch_key=key_live_knJAF6W45vSHVJiP0wn8figpqFePX59K&callback=branch_callback__8". Works if I change browser, twitter will not even launch if I just change to a test profile. Any suggestions
All Replies (2)
I'm not seeing specific warnings that images are blocked. You can possibly check that in the Network Monitor.
---
If you use extensions ("3-bar" menu button or Tools -> Add-ons -> Extensions) that can block content (Adblock Plus, NoScript, DuckDuckGo PE, Disconnect, Ghostery, Privacy Badger, uBlock Origin) always make sure such extensions do not block content.
Firefox shows a purple shield instead of a gray shield at the left end of the location/address bar in case Enhanced Tracking Protection is blocking content. You can click shield icon for more detail and possibly disable the protection. You can check the Web Console for messages about blocked content.
See also:
I had already tried safe mode and that is supposed to start with all extensions disabled and did not work. I know this will sound petty but suggesting the things that firefox help online already suggests may get you points for a response however it does nothing to help the problem.
Does not seem to matter now as Firefox will not even connect to twitter and blames twitter. Now get "Corrupted Content Error The site at https://twitter.com/ has experienced a network protocol violation that cannot be repaired. The page you are trying to view cannot be shown because an error in the data transmission was detected. Please contact the website owners to inform them of this problem." Even though I uninstalled firefox entirely and then reinstalled. Changing browsers however worked wonders and even though I have resisted giving up on Firefox I see it will not be long on my machines any longer.