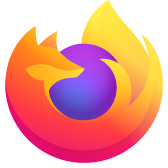 Nectar.com and saving passwords - technical change by Firefox needed
https://www.nectar.com/ has changed. The log in page is now:- https://www.nectar.com/id/start/enter-card-number The saved password for https://www.nectar.com doesn't appear or work on this page. The automatic 'Saving 'new' password' doesn't appear or work. Deleting and saving the new address https://www.nectar.com/id/start/enter-card-number doesn't work either because Firefox Logins and passwords deletes everything after .com? Round and round and round we go. Why is there no way to contact Firefox? Nobody on/in the Community can make the required technical changes? So this is all just frustration and time wasting? Shouldn't Firefox have recognised this themselves and made the necessary changes?
All Replies (4)
The type of this <input> is "tel". Password manager works only with <input type="password" />. Perhaps you could write a script to change inputs' type to a "password", then it should work.
Modified by TyDraniu
You can try using a 'form filler' to work on that page.
You can possibly try a bookmarklet and create a new bookmark with this code in its location field:
javascript:void(document.getElementById("collectorId").setAttribute("type","password"));

You should be able to use "Fill Password" in the right-click context menu of this password field.
Note that you may have to enter the Primary Password in Lockwise (about:logins) to unlock the passwords and enable the Fill menu items.
Thanks for the replies, but, I barely understand any of those replies so they don't help? It's clear from your technical answers there is no easy fix or workaround? Mozilla need to change the saved passwords. Mozilla need to amend the length of website that can be saved? How do I contact Mozilla?
Modified by jbeaven