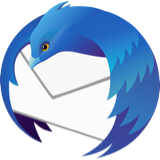 How to I stop TB from annoying me all the time about updates?!
I need to use an old version due to addons that aren't uptodate.
I do NOT want to be annoyed all the time! How do I turn the bloody thing off?
I'm sure there's an option somewhere.
Thanks.
   Ed

I need to use an old version due to addons that aren't uptodate. I do NOT want to be annoyed all the time! How do I turn the bloody thing off? I'm sure there's an option somewhere. Thanks. Ed
All Replies (1)