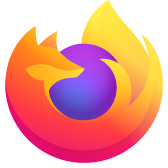 Loss of firefox on browser
Why has microsoft edge taken over my browser from firefox
Why has microsoft edge taken over my browser from firefox
All Replies (1)
Hi arkell, where has Microsoft Edge jumped in? Here are some common trouble spots:
(1) Inside Firefox, home page changed from your preferred home page to a Bing or MSN home page
Please check the steps in this article: How to set the home page
(2) Inside Firefox, new tab page changed from the built-in page to a Bing or MSN home page
This usually requires an add-on. I'll give the steps to review your add-ons at the end of this post.
(3) Inside Firefox, searching from the address bar or from a search box goes to Bing instead of Google, DuckDuckGo, or whatever you prefer
Please check the steps in this article: Change your default search settings in Firefox
(4) Outside Firefox, links in other programs, desktop shortcuts, or saved HTML files open in Edge instead of Firefox
This is a problem with the default browser setting on Windows. Please check the steps in this article: How to change your default browser to Firefox on Windows
(5) Something else?
---
You can view, disable, and often remove unwanted or unknown extensions on the Add-ons page. Either:
Ctrl+Shift+a (Mac: Command+Shift+a)
"3-bar" menu button (or Tools menu) > Add-ons
type or paste about:addons in the address bar and press Enter/Return
In the left column of the Add-ons page, click Extensions. On the right side, find the "Manage Your Extensions" heading.
If there is at least one extension before the next heading -- "Recommended Extensions" -- please continue:
Then cast a critical eye over the list below that heading. Any extensions Firefox installs for built-in features are hidden from this page, so everything listed here is your choice (and your responsibility) to manage. Anything related to Bing, or searching? Anything suspicious or that you just do not remember installing or why? If in doubt, disable (or remove). For your privacy and security, don't let mystery programs linger here.
Any improvement so far?