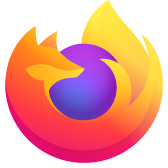 Google calender not showing fully, only getting part of left column with month, can't click on anything
Windows 7 Pro, Firefox, current, 84.0.2.
I've tried logging out and back in, I've cleared ALL history, cache, cookies, etc. I've tried restarting Firefox, no help. Gmail, Voice and contacts all show fine. This was working fine last night, less than 12 hours ago. System was shut down last night, and booted this morning, and this problem has occurred. Logged in via Chrome and calendar shows fine, so it's likely some probem with firefox. Hate to reset firefox and have to load all my extensions again.
Here are the extensions/Add-ons I have loaded. But bear in mind these were loaded last night, and have been loaded for many months at least, with no problems. AND, other Google site, gmail,voice, contacts all work fine.
Adblock Plus Bitwarden Don't Fuck with Paste Facebook Container Flash and Video Download Gmail reverse conversation Google Analytics Opt-out Google Analytics Opt-out Add-on (by Google) HTTPS Everywhere IDM: Youtube to MP3 Javascript Switcher Lastpass Open With Print Edit WE SingleFile
Below pic is what I see. Blue bar at top scrolls left to right continuously.
I've tried the Firefox reset/refresh option, exact same issue.
I'm even willing at this point to uninstall Firefox and reinstall from scratch, but how do I ensure ALL Firefox system modifications, etc. ARE removed?
HELP!
Thanks.
Windows 7 Pro, Firefox, current, 84.0.2. I've tried logging out and back in, I've cleared ALL history, cache, cookies, etc. I've tried restarting Firefox, no help. Gmail, Voice and contacts all show fine. This was working fine last night, less than 12 hours ago. System was shut down last night, and booted this morning, and this problem has occurred. Logged in via Chrome and calendar shows fine, so it's likely some probem with firefox. Hate to reset firefox and have to load all my extensions again. Here are the extensions/Add-ons I have loaded. But bear in mind these were loaded last night, and have been loaded for many months at least, with no problems. AND, other Google site, gmail,voice, contacts all work fine. Adblock Plus Bitwarden Don't Fuck with Paste Facebook Container Flash and Video Download Gmail reverse conversation Google Analytics Opt-out Google Analytics Opt-out Add-on (by Google) HTTPS Everywhere IDM: Youtube to MP3 Javascript Switcher Lastpass Open With Print Edit WE SingleFile Below pic is what I see. Blue bar at top scrolls left to right continuously. I've tried the Firefox reset/refresh option, exact same issue. I'm even willing at this point to uninstall Firefox and reinstall from scratch, but how do I ensure ALL Firefox system modifications, etc. ARE removed? HELP! Thanks.
Chosen solution
I just came across this and noticed you are using Javascript Switcher. After disabling mine, everything worked fine again.
Read this answer in context
👍 0
All Replies (3)
I've recently seen quite a few reports of issues with accessing Google Calendar, so it looks that something is seriously wrong. You can check the Web Console for possible error messages.
You can try to hide and show this content to see if that has effect.
---
There has been a bug report created where you can follow the progress.
Bug 1688211 - Firefox sometimes failed to load Google Calendar
(please do not comment in bug reports
https://bugzilla.mozilla.org/page.cgi?id=etiquette.html)
There's a comment in that bug from about 2 hours ago that says Google is looking into it.
Was just going to mention that the X on the main toolbar suggests the page isn't loading fully for some reason. (It should turn into a reload button after load.)
(By the way, Google Calendar seems fine for me, but one of the quirks of my configuration is that I force Google cookies to session only, which affects both cookies and local storage. Not sure if that is a factor.)
Chosen Solution
I just came across this and noticed you are using Javascript Switcher. After disabling mine, everything worked fine again.