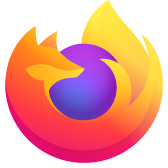 Firefox VPN
Hi,
I am considering using Firefox VPN and here my questions:
A) I am living in Canada and I would like to pay in Canadian Dollars . Is it possible? Can I use automatic payment to pay FirefoxVPN?
B) when I am traveling to Europe or South America can I still use FirefoxVPN?
Thanks
Piero
Hi, I am considering using Firefox VPN and here my questions: A) I am living in Canada and I would like to pay in Canadian Dollars . Is it possible? Can I use automatic payment to pay FirefoxVPN? B) when I am traveling to Europe or South America can I still use FirefoxVPN? Thanks Piero
All Replies (1)