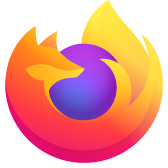 Avoid link authorization for opening
Dear all,
I've installed an add-on, "Telephone Number Detection" by "CTI-Telephony", that enables to detect phone numbers on any web page and to trigger a phone app ( ex : Aircall) using the phone numbers detected/clicked.
It works but Firefox always asks me to authorize the use of the phone app (Aircall) so as to open the link produced when clicking on the phone number "Allow this site to open the callto link with Aircall.exe?"
This step is useless since I've already authorized the opening via this application.
Do you any idea oh what options to tag/un-tag so as to avoid this step ?
Best regards,
ET
Dear all, I've installed an add-on, "Telephone Number Detection" by "CTI-Telephony", that enables to detect phone numbers on any web page and to trigger a phone app ( ex : Aircall) using the phone numbers detected/clicked. It works but Firefox always asks me to authorize the use of the phone app (Aircall) so as to open the link produced when clicking on the phone number "Allow this site to open the callto link with Aircall.exe?" This step is useless since I've already authorized the opening via this application. Do you any idea oh what options to tag/un-tag so as to avoid this step ? Best regards, ET