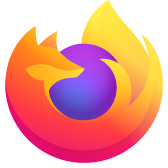 Problems with download of a few images using "Page Info" window -> "Media" tab
Hi,
Text in " " is translated to English from Danish. I hope the translation is close enough for you to follow.
I used to: - Right click an image on a website - Chose "Show Image Information" to get to the "Media" tab in the "Page Info" window to download a couple of images from a website. Lately this function is not behaving as it used to do.
Now - Selecting more images from the list in the "Media" tab - Click "Save As" - Chose a download folder - Click "Select Folder" doesn't work at all. Nothing seems to happen, not even an error message appears.
Is this function broken in the newer versions of Firefox, or is it just my installation experiencing this? I'm using Firefox ver. 84.0.2 (64-bit), Windows 8.1, Plugin * Shockwave Flash 32.0 r0
Best Regards Mr. Longgaard
Hi, Text in " " is translated to English from Danish. I hope the translation is close enough for you to follow. I used to: - Right click an image on a website - Chose "Show Image Information" to get to the "Media" tab in the "Page Info" window to download a couple of images from a website. Lately this function is not behaving as it used to do. Now - Selecting more images from the list in the "Media" tab - Click "Save As" - Chose a download folder - Click "Select Folder" doesn't work at all. Nothing seems to happen, not even an error message appears. Is this function broken in the newer versions of Firefox, or is it just my installation experiencing this? I'm using Firefox ver. 84.0.2 (64-bit), Windows 8.1, Plugin * Shockwave Flash 32.0 r0 Best Regards Mr. Longgaard
All Replies (1)