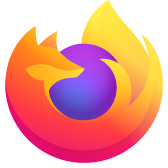 Which firewall exceptions do I need to define to allow automatic updates?
At work, my work machine keeps getting this message: "Firefox can't update to the latest version. Download a fresh copy of Firefox and we'll help you to install it."
There are several threads found in various blogs of how to get past it. I've tried several to no avail. At this point, I'm thinking about if there needs to be a firewall exception added by our network administrator to allow updates to automatically download firefox updates. A previous thread asked this question, but I'm not clear if the answer is what I think it is. The answer suggested says to here's the thread:
"The update URL is generated via the app.update.url pref that you can inspect on the about:config page." The app.update.url says this: https://www.mozilla.org/%LOCALE%/firefox/. Is that what we need to put in? If so, why didn't the answer just say that?
The next part of the answer suggests downloading and installing a Live HTTP Headers extension, then going to Help about firefox. I did this, but nothing populated the extension.
This may seem like two problems posted here, I can repost the error as a separate issue if desired and we can address what exceptions here.
Thank you very much for any help you can give.
Mike
At work, my work machine keeps getting this message: "Firefox can't update to the latest version. Download a fresh copy of Firefox and we'll help you to install it." There are several threads found in various blogs of how to get past it. I've tried several to no avail. At this point, I'm thinking about if there needs to be a firewall exception added by our network administrator to allow updates to automatically download firefox updates. A previous thread asked this question, but I'm not clear if the answer is what I think it is. The answer suggested says to here's the thread: "The update URL is generated via the app.update.url pref that you can inspect on the about:config page." The app.update.url says this: https://www.mozilla.org/%LOCALE%/firefox/. Is that what we need to put in? If so, why didn't the answer just say that? The next part of the answer suggests downloading and installing a Live HTTP Headers extension, then going to Help about firefox. I did this, but nothing populated the extension. This may seem like two problems posted here, I can repost the error as a separate issue if desired and we can address what exceptions here. Thank you very much for any help you can give. Mike
All Replies (3)
Some problems occur when your Internet security program was set to trust the previous version of Firefox, but no longer recognizes your updated version as trusted. Now how to fix the problem: To allow Firefox to connect to the Internet again;
Make sure your Internet security software is up-to-date (i.e. you are running the latest version).
Remove Firefox from your program's list of trusted or recognized programs. For detailed instructions, see
Configure firewalls so that Firefox can access the Internet. {web link}