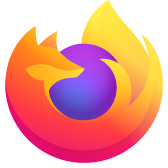 CCTV systems with Network Video Recorder (NVR) over cat6a PoE
Hi,
I have been designing a Hikvision CCTV system and bumped into a problem. Mac users cannot use a browser to access all the various controls and settings as Hikvision rely upon ActiveX, which is old and a security risk. I am informed that this problem exists in the whole CCTV industry! I am advised that Hikvision will eventually dump ActiveX in favour of HTML5, but this seems to require a new operating system!
I think it's incredible that a whole industry should build itself upon one piece of legacy. Surely browsers would be the way to go. That way online acccess to a CCTV system would be OS independent. Does onyone have some thoughts on this?
Why not implement an HTML5 plugin?
I'm no expert, but have been around computer tech since the early 1980s.
Comments/observations much appreciated.
Regards Michael
Hi, I have been designing a Hikvision CCTV system and bumped into a problem. Mac users cannot use a browser to access all the various controls and settings as Hikvision rely upon ActiveX, which is old and a security risk. I am informed that this problem exists in the whole CCTV industry! I am advised that Hikvision will eventually dump ActiveX in favour of HTML5, but this seems to require a new operating system! I think it's incredible that a whole industry should build itself upon one piece of legacy. Surely browsers would be the way to go. That way online acccess to a CCTV system would be OS independent. Does onyone have some thoughts on this? Why not implement an HTML5 plugin? I'm no expert, but have been around computer tech since the early 1980s. Comments/observations much appreciated. Regards Michael
All Replies (1)