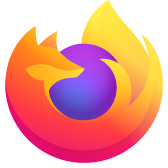 Video does not play
For what reason the video player on this site (https://www.formula1.com/en/video/2020/12/2020_Sakhir_Grand_Prix_Qualifying__Onboard_with_Leclerc_s_stunning_P4_hot_lap_.html) may not load (blank window)?
All Replies (2)
It's not a Firefox problem - it's something on the site. Here's the same on Edge
Works for me without having to disable Enhanced Tracking Protection.
Make sure your Kaspersky security software isn't blocking this content.
You can check the Web Console for messages about blocked content.
"3-bar" menu button or Tools -> Web Developer