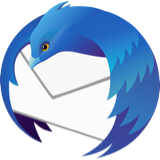 "TO" addresses in my inbox belong to someone else ... and are spam advertisements
This is really weird AND annoying.
I have begun getting a lot of spam emails where the "TO" address shows up in my inbox as
      Jessica@outlook.com 

and I do not have an address account like this defined Plus all the messages are selling something. (See attached example)
Thunderbird specifically says it "Thinks this is spam" ... but it puts it in my inbox anyway!!!
I am trying to figure how to get this to stop.
Please help!!! Bruce
This is really weird AND annoying. I have begun getting a lot of spam emails where the "TO" address shows up in my inbox as Jessica@outlook.com and I do not have an address account like this defined Plus all the messages are selling something. (See attached example) Thunderbird specifically says it "Thinks this is spam" ... ''but it puts it in my inbox anyway!!!'' I am trying to figure how to get this to stop. Please help!!! Bruce
All Replies (2)