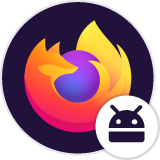 megamask
i use metamask ad on now it is not there for wallet
i use metamask ad on now it is not there for wallet
All Replies (5)
Hi
We hope to include support for more add-ons with future updates. However, the team is evaluating how to do this in a way that avoids the security and compatibility issues we had with previous versions of Firefox.
want wallet in firefox android metamask
This add-on is not currently available, but may be included in a future update.
want to get back my wallet seed and private keys
If you do not have a backup of this information, it is very doubtful that you will be able to recover this data.