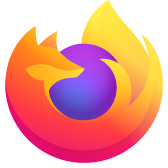 cannot select camera or microphone
I have a laptop with two cameras and 3 sound inputs. On websites that use webrtc (eg. meet.google.com), a permission dialog pops up to allow or deny access to a microphone and camera.
Those permission dialogs have a drop-down, but the drop-down has only one choice. Rebooting re-organizes which camera or microphone is in the drop-down list. Probably because of USB wakeup.
So to choose which camera to use I have to reboot and hope the right one is in the drop-down.
(82.0.3 on Linux)
I have a laptop with two cameras and 3 sound inputs. On websites that use webrtc (eg. meet.google.com), a permission dialog pops up to allow or deny access to a microphone and camera. Those permission dialogs have a drop-down, but the drop-down has only one choice. Rebooting re-organizes which camera or microphone is in the drop-down list. Probably because of USB wakeup. So to choose which camera to use I have to reboot and hope the right one is in the drop-down. (82.0.3 on Linux)