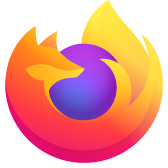 Convert web page to pdf
Hi!
I just bought a new computer with Windows 10 Pro, and use the Adobe Creative Cloud suite with Adobe Acrobat DC. With my old computer, with Windows 10 Home, I can convert a webpage to PDF with the Adobe plug-in. FIrefox is updated and current.
On my new computer, the plug-in is no where to be found. I have looked in Add ons... Extensions, etc, but it simply is not there.
I did find a place to have PDFs open in Acrobat DC, but where is the plug-in or extension to enable the conversion of a web page to PDF with Adobe Acrobat DC?
Thank you,
-)
Vanessa
Hi! I just bought a new computer with Windows 10 Pro, and use the Adobe Creative Cloud suite with Adobe Acrobat DC. With my old computer, with Windows 10 Home, I can convert a webpage to PDF with the Adobe plug-in. FIrefox is updated and current. On my new computer, the plug-in is no where to be found. I have looked in Add ons... Extensions, etc, but it simply is not there. I did find a place to have PDFs open in Acrobat DC, but where is the plug-in or extension to enable the conversion of a web page to PDF with Adobe Acrobat DC? Thank you, :-) Vanessa