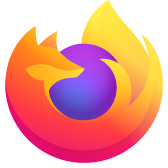 Firefox Dark Mode with Google Search Images
I am having a problem with Dark Mode in Firefox, in particular Google Search Images. I am using Windows 10 version 2004 and Firefox 81.0 using Default Add-on. I have also enabled the Dark and Light Add-ons; same problem.
If I run a Google Search for <Images>, the thumbnail images may not show depending on the setting. I cannot get the thumbnails to show with a dark background. They are downloaded because if I switch to Windows App Light setting they do show. If I select one of the 'blank' images in Google Search, the image appears to the right. The problem only appears to be affecting Google Search Images. Other web sites seem ok at this stage.
The Windows App Dark/Light Mode setting has no effect on the Google Search page. It seems to be fully controlled by Firefox. I attach three images from Google Search with a summary of the Options\Colours tab for each:
Image 1. White text on black; override Always Image 2. Use System Colours; override Always Image 3. Use System Colours or not; override Never
If you need any more information, please ask.
Thanks
Graham
I am having a problem with Dark Mode in Firefox, in particular Google Search Images. I am using Windows 10 version 2004 and Firefox 81.0 using Default Add-on. I have also enabled the Dark and Light Add-ons; same problem. If I run a Google Search for <Images>, the thumbnail images may not show depending on the setting. I cannot get the thumbnails to show with a dark background. They are downloaded because if I switch to Windows App Light setting they do show. If I select one of the 'blank' images in Google Search, the image appears to the right. The problem only appears to be affecting Google Search Images. Other web sites seem ok at this stage. The Windows App Dark/Light Mode setting has no effect on the Google Search page. It seems to be fully controlled by Firefox. I attach three images from Google Search with a summary of the Options\Colours tab for each: Image 1. White text on black; override Always Image 2. Use System Colours; override Always Image 3. Use System Colours or not; override Never If you need any more information, please ask. Thanks Graham
Modified by GrahamNZ