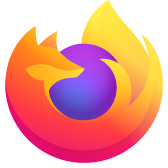 RE: EVernote not responsive
I have the evernote add on . My problem is whether i browse or try to login my evernot on the add on the page just goes blank . It wont load or display anything
I have the evernote add on . My problem is whether i browse or try to login my evernot on the add on the page just goes blank . It wont load or display anything
All Replies (1)
Thanks for the report. We're aware and working on a fix for this. Until this issue is solved, please use Evernote Web:
Follow this link please for solve your more problems
https://www.evernote.com/Home.action
to access your notes. Additionally you can also reinstall version 6.7.5. This issue should not occur on version 6.7.5 of Evernote for Windows Desktop Web. I will post an update here once this issue is fixed in the GA (currently scheduled to be fixed in 6.11).