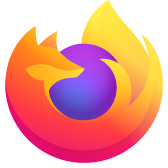 desactivate bloqueur
how to desactivate bloqueur
how to desactivate bloqueur
All Replies (2)
Do you mean: 'deactivator blocker' ?
Please explain the problem in detail. What happens? What are the exact error message(s) ?
If you use extensions ("3-bar" menu button or Tools -> Add-ons -> Extensions) that can block content (Adblock Plus, NoScript, Disconnect, Ghostery, Privacy Badger, uBlock Origin) always make sure such extensions do not block content.
make sure your extensions and filters are updated to the latest version
Firefox shows a blueish highlighted shield icon at the left end of the location/address bar in case Tracking Protection is blocking content. You can click shield icon for more detail and possibly disable the protection. You can check in the Web Console what content is blocked.
"3-bar" menu button or Tools -> Web Developer