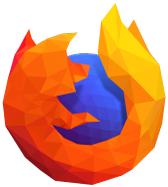 Where is Firefox Reality for SteamVR?
On 30 April 2019 there was a post about Firefox Reality coming to SteamVR. A year later there is still nothing on Steam. https://blog.mozvr.com/firefox-reality-coming-to-steamvr/ A port for VR platforms isn't hard to do.
All Replies (2)
Hi
I have contacted our developers and am waiting for an update. As soon as I hear, I will let you know.
Hi
I have heard back from our developers who have confirmed that we are still hoping to bring Firefox Reality to that platform in the second half of this year, but do not have anything to announce at the present time.