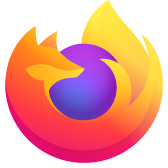 Cannot create a WebMaker.org account in order to publish X-Ray Goggles modified sites
After filling in username, email and password, and when I press signup the button goes grayish and nothing happens
After filling in username, email and password, and when I press signup the button goes grayish and nothing happens
All Replies (3)
georgi.stojanov said
After filling in username, email and password, and when I press signup the button goes grayish and nothing happens
georgi.stojanov said
After filling in username, email and password, and when I press signup the button goes grayish and nothing happens
X-Ray Goggles makes it easy to see and remix the code behind your favorite web ... Click and drag this button to your bookmark toolbar to install X-Ray Goggles. ... Start with our step-by-step tutorial. ... Create and publish pixel art stickers, then use them to annotate and remix ... Learn to teach like mozilla at teach.mozilla.org.
Hi georgi.stojanov
The Mozilla Foundation wrote Webmaker and Xray googles but it is not going to be supported soon. They are moving Webmaker's successor thimble to glitch.
Please check out these links:
Cheers!
...Roland