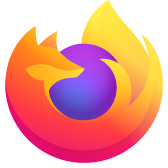 upgrade broke my firefox no preferences
everytime I get a FIrefox update i lose many of my passwords and features This time none of my preference settings work, most are grayed, and I have no choices for search like google This is very frustrating To make it worse none of my firefox accounts work, nor my mozilla It usually takes a day or two for this to resolve itself but this time I have no preference setting ability and none of my user or Firefox passwords work This is very disturbing I can no longer use firefox like I am used to doing I do not want to default to Yahoo for search, I want to use Google. PLEASE FIX THIS and don't send me any more broken updates
everytime I get a FIrefox update i lose many of my passwords and features This time none of my preference settings work, most are grayed, and I have no choices for search like google This is very frustrating To make it worse none of my firefox accounts work, nor my mozilla It usually takes a day or two for this to resolve itself but this time I have no preference setting ability and none of my user or Firefox passwords work This is very disturbing I can no longer use firefox like I am used to doing I do not want to default to Yahoo for search, I want to use Google. PLEASE FIX THIS and don't send me any more broken updates
All Replies (9)
So I have tried to enter a reply and post the reply and that doesn't even work. Below you will see an image of what my search engine page looks like. None of the usual selection tabs work.
tried to do a profile refresh and that did not work either
It's possible that something was damage in your Firefox installation when the update was completed. Try a clean reinstall of Firefox. This should replace any damaged files and will hopefully fix the issue for you.
WARNING: Do not use a third party uninstaller as part of this process. Doing so could permanently delete your Firefox profile data, including but not limited to, extensions, cache, cookies, bookmarks, personal settings and saved passwords. These cannot be easily recovered unless they have been backed up to an external device! See Back up and restore information in Firefox profiles.
Update: After a number of attempts, a profile refresh finally executed. It did restore some of my preferences, but not all. I still cannot select a font size, or set a zoom level and have it stay page to page, so some of the features that I had before the last upgrade are still not working. this is a common issue with Firefox upgrades, lack of or loss of functionality after an upgrade. The most irritating is the loss of my Firefox account log on's and absolutely NO recognition of my user name, email or password. That is very troubling. Make me think that there are some issues with this browser that are not being shared with the public
Firstly, the issue with your Firefox Account is totally separate from this issue and unrelated to your Firefox update. Any issue accessing your Firefox Account is purely coincidental. Firefox Accounts are a remote service, so Firefox updates have no impact on anything stored there.
Have you tried the clean reinstall I recommended above? That would fix any damaged files in Firefox.
If you are still having issues after that, try creating a new fresh profile. It's possible that the Firefox refresh feature isn't resetting all of the Firefox profile files.
Hope this helps.
What security software do you have?
Did you reboot the computer as part of troubleshooting ?
Firstly, I respectfully disagree with your analogy that there is not any correlation between upgrades, usernames, passwords and other base functionality. Reading all the blogs and other comments, I am not the only user who has on occasion lost a great deal of functionality on an upgrade. After multiple tries, the profile refresh did work and did restore some, but not all the preference selection dialogue boxes. None of the font sizing, or page zooming option work. Some preferences now work, some are still useless. This trend seems to be a constant, not a exception with Firefox upgrades. And yes, I always restart my computer after any upgrade. There are no content blockers or security measures other than that which Apple provides. I have been using Apple computers since 1985 and have never had even one virus, Trojan, exploit or otherwise software/hardware issue. I also have many windows PC, but prefer my apple products. This Firefox issue is ongoing, repetitive and very counterproductive, time consuming, and frustrating. An upgrade should not cause so many problems.
Did you try a clean reinstall of Firefox, like I recommended above? If part of the Firefox program was damaged during the update process, it's possible that's why some but not all of the preferences are working for you.
The other recommendation that I have already recommended to you is to create a fresh profile. The Firefox Refresh feature retains some of your preferences. This could mean that the damaged preferences are not being reset in the Firefox Refresh, which again could be why some preferences are now working and others are not.