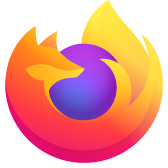 I pin my firefox to the taskbar. After each update it is gone
I pin my firefox to the taskbar in windows 10. After each firefox update it is gone and have to re-pin it to the taskbar. Very annoying
I pin my firefox to the taskbar in windows 10. After each firefox update it is gone and have to re-pin it to the taskbar. Very annoying
All Replies (3)
That doesn't sound right. I have firefox pin to my taskbar since FF57+ and it is still there. So how did you install firefox?
Has been years ago since i installed. Was probably just installed from the Mozilla site...
Put this way anything older then FF57+ you should've done this:
1. backup bookmarks, write down any addons/extensions 2. download latest FF based on you O/S version 32 or 64 3. Uninstall all FF and delete the mozilla folder 4. reinstall the new FF 5. Run FF and import bookmarks back. 6. redownload any addons/extensions
This is what I did and so far no problems.