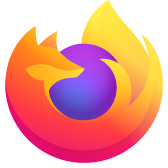 My yahoo email is registered with Firefox Sync Acount. I added accounts@firefox.com to my yahoo-contacts, but I today I ca't get a confirmation link to sign in
I tried multiple times, there is also nothing in my spam folder, it looks like your confirmation mail is not sent.
As I first tried to send this message here, I had to create Firefox Account and I gave the same yahoo email address as I already use for Firefox Sync, then again I had to wait for the confirmation mail from you and ... no email arived! Only when I registered with my gmail, could I get the confirmation mail.
Firefox and yahoo seem to be not compatible
I tried multiple times, there is also nothing in my spam folder, it looks like your confirmation mail is not sent. As I first tried to send this message here, I had to create Firefox Account and I gave the same yahoo email address as I already use for Firefox Sync, then again I had to wait for the confirmation mail from you and ... no email arived! Only when I registered with my gmail, could I get the confirmation mail. Firefox and yahoo seem to be not compatible
All Replies (1)