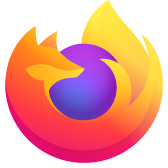 Touch emulation in responsive design mode not working - possibly because of touchscreen
I have a touch screen laptop but during development I mostly use 2 external screens that are connected through a dock. It seems like in responsive design mode I cannot get touch emulation to work by using the mouse.
In Chrome I can for example click with my mouse inside the responsive design window and then drag up or down and release and it will scroll, simulating a 'touch and scroll' action on a mobile device.
Possibly this doesn't work because Firefox detects that my main laptop screen itself has touch support? How can I enable it so that it works using my mouse as well? Otherwise this is painful to develop on (my laptop screen is mostly closed during development).
I've used Firefox a lot in the past before switching to Chrome. Now with the Quantum release I'd like to give it another try, as long as I can also use it to debug and test (responsive) websites.
Kind regards Wesley / Synio
I have a touch screen laptop but during development I mostly use 2 external screens that are connected through a dock. It seems like in responsive design mode I cannot get touch emulation to work by using the mouse. In Chrome I can for example click with my mouse inside the responsive design window and then drag up or down and release and it will scroll, simulating a 'touch and scroll' action on a mobile device. Possibly this doesn't work because Firefox detects that my main laptop screen itself has touch support? How can I enable it so that it works using my mouse as well? Otherwise this is painful to develop on (my laptop screen is mostly closed during development). I've used Firefox a lot in the past before switching to Chrome. Now with the Quantum release I'd like to give it another try, as long as I can also use it to debug and test (responsive) websites. Kind regards Wesley / Synio