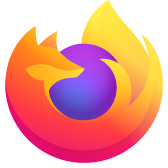 I can't log in to get help
Firefox won't accept my password to log in and the reset email never arrives even though it's the correct email address
Firefox won't accept my password to log in and the reset email never arrives even though it's the correct email address
All Replies (1)
Hi chasjan1,
Thank you for your question, I understand that you are trying to login to your Firefox Sync account and not receiving the verification email or the password reset email.
May I please confirm with you that you did not receive an error on the sign in to sync page?
If that is the case, my suspicion is that the message may be in a spam folder.