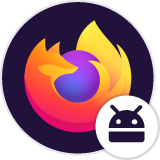 Panotour "livepano's" stopped working (after update to Firefox for Android 55.0)
With the Panotour software I make virtual reality tours and a great feature is that little movies can be integrated in the 360-photos: they are called Livepanos.
After the recent update to 55.0, these Livepanos stopped working correctly: sound is still good, but the video is shown as a black box (in the 36 photo).
It could be that it's related to this (copied from the 55.0 release notes): "Video that is not visible will stop rendering to conserve power (auto will still continue)"
Does anybody experience a similar things? Is there a work-around?
Very grateful for your suggestions.
Johan
With the Panotour software I make virtual reality tours and a great feature is that little movies can be integrated in the 360-photos: they are called Livepanos. After the recent update to 55.0, these Livepanos stopped working correctly: sound is still good, but the video is shown as a black box (in the 36 photo). It could be that it's related to this (copied from the 55.0 release notes): "Video that is not visible will stop rendering to conserve power (auto will still continue)" Does anybody experience a similar things? Is there a work-around? Very grateful for your suggestions. Johan