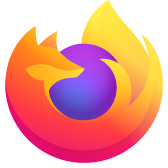 Firefox shuts down by itself
Hi, Since a week or so my firefox browser shuts down without any error or crashmessage. when I browse on the net it suddenly decides to shut down on any given moment. I've already reinstalled firefox but the problem stays the same. I've noticed that in the add-ons there is something I did not instal called: chill-tab. Can this be the problem? I'm running firefox 54.0.1 (64-bit) on a Macbook pro sierra 10.12.4
Does anyone have an idea about how to fix this?
Hi, Since a week or so my firefox browser shuts down without any error or crashmessage. when I browse on the net it suddenly decides to shut down on any given moment. I've already reinstalled firefox but the problem stays the same. I've noticed that in the add-ons there is something I did not instal called: chill-tab. Can this be the problem? I'm running firefox 54.0.1 (64-bit) on a Macbook pro sierra 10.12.4 Does anyone have an idea about how to fix this?
All Replies (4)
You should not see any extensions on the Add-ons page that you did not install. Unfortunately, software downloads often include extras -- third parties pay to have their junk bundled in and it's easy to miss the disclosure, or sometimes it isn't even disclosed.
You can view, disable, and often remove unwanted or unknown extensions on the Add-ons page. Either:
Command+Shift+a (Windows: Ctrl+Shift+a)
"3-bar" menu button (or Tools menu) > Add-ons
type or paste about:addons in the address bar and press Enter/Return
In the left column of the Add-ons page, click Extensions. Then cast a critical eye over the list on the right side. Any extensions that Firefox installs on its own are hidden from this page, so everything listed here is your choice (and your responsibility) to manage. Anything suspicious? If in doubt, disable.
Often a link will appear above at least one disabled extension to restart Firefox before the change takes effect. You can complete your work on the tab and click one of the links as the last step.
Any improvement?
Also, you scan scan and clean your entire system from a range of nuisance software using this tool: https://www.malwarebytes.com/mac/ (free trial)
Hi Jscher2000 I tried this but it didn't change a thing. I've been in the add ons page to remove chill-tab yet the problem stays the same
So you see neither the Mozilla Crash Reporter nor a dialog from your Mac indicating that Firefox has crashed? It just closes as though you quit normally?
Is there any connection between this problem and downloading a file? For example, you click a link to download a file and the page on which you clicked the link closes? There was a problem like that in the initial release of Firefox 54 that was fixed in the Firefox 54.0.1 bug fix release.
As a test, could you open an extra window or tab so that in case the current tab is closed, Firefox won't quit?
you're right @jscher2000 I receive no crash report nor a Mac signal
I tried to look at all the possible connections but it's super arbitrary. and multiple tabs or windows don't change the problem firefox completely shuts down like it does normally when I want to quit firefox