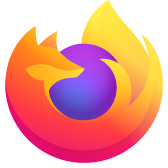 Firefox crashes just after start
Hi,
I start firefox, it loads startup screen and than it crashes and reporting box opens. The process repeats itself every time. I tried safe mode - same result I dont have any add ons, extensions. I use comodo anty virus, last scans are clean I used Superantispyware, it found adware tracking cookie, it was deleted I uninstalled firefox trough Glary Utilities, got clean install
and still problem is existing.
Last id's of submitted crash reports
ID awarii: bp-e6a33dfc-4d16-4771-957d-1d24e1170720 ID awarii: bp-6ff8db11-7ea0-4457-847d-153311170720
Hi, I start firefox, it loads startup screen and than it crashes and reporting box opens. The process repeats itself every time. I tried safe mode - same result I dont have any add ons, extensions. I use comodo anty virus, last scans are clean I used Superantispyware, it found adware tracking cookie, it was deleted I uninstalled firefox trough Glary Utilities, got clean install and still problem is existing. Last id's of submitted crash reports ID awarii: bp-e6a33dfc-4d16-4771-957d-1d24e1170720 ID awarii: bp-6ff8db11-7ea0-4457-847d-153311170720
All Replies (1)