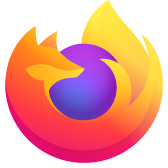 Firefox doesn't display pdf on pages
Hello. For a while now I've been having this problem with certain pages not displaying a pdf file in a browser without downloading. Instead I get a message It appears I don't have a pdf viewer, and asks me to download. It doesn't happen with just downloading and opening files.
I asked some people to check it out as well on firefox and they get the same result. Other browsers work just fine.
I tried the pdf troubleshooting and tried hooking it up to my sumatra, and reader. Nothing
Thanks
Hello. For a while now I've been having this problem with certain pages not displaying a pdf file in a browser without downloading. Instead I get a message It appears I don't have a pdf viewer, and asks me to download. It doesn't happen with just downloading and opening files. I asked some people to check it out as well on firefox and they get the same result. Other browsers work just fine. I tried the pdf troubleshooting and tried hooking it up to my sumatra, and reader. Nothing Thanks