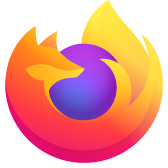 my addessbook in my mihosnet email account is not linked anymore.
After the last upgrade of Firefox, my addressbook in my own email account don't work anymore. It is not linked anymore with de mail i want to sent to somebody. Normally, when I enter the first 3 or 4 letters of a name ,in the sent to, line,
I get a suggestion from my addressbook I have created.

I had contact with my host Mihosnet. they suggested to see if it will work again in Google Chrome. It works again in Chrome.
I work with Firefox for 15 years and had never any probleme. Can you help me? Greetings Maarten
After the last upgrade of Firefox, my addressbook in my own email account don't work anymore. It is not linked anymore with de mail i want to sent to somebody. Normally, when I enter the first 3 or 4 letters of a name ,in the sent to, line, I get a suggestion from my addressbook I have created. I had contact with my host Mihosnet. they suggested to see if it will work again in Google Chrome. It works again in Chrome. I work with Firefox for 15 years and had never any probleme. Can you help me? Greetings Maarten