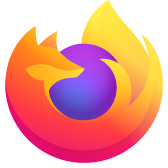 I love Fire Fox And would like to come back to it. But on down load you have something in your software that allows yahoo search to usurp Google search. BLAHH
I guess there is no easy solution to keep yahoo search from usurping other search engines , and I am surprised Mozilla will not fix or supply solution. Using Chrome now. Sad. (is it worth the money from yahoo to loose us ?)
I guess there is no easy solution to keep yahoo search from usurping other search engines , and I am surprised Mozilla will not fix or supply solution. Using Chrome now. Sad. (is it worth the money from yahoo to loose us ?)
All Replies (4)
No one is forcing you to use Yahoo. In some locales Firefox does not even set yahoo as the initial default search engine. Firefox has other search engines including Google built in and ready for you to use.
Set Google as your default search engine if you so wish. Or choose and install one or more of the very many others that are available.
Please look at these article
Please post back to say if you need more help, or if you managed to set Firefox to use Google instead of Yahoo.
Merlan said
,,, (is it worth the money from yahoo to loose us ?)
How much did you contribute to Mozilla?
Hi Merlan, Firefox is designed to allow you to change your default search engine once and remember it permanently. Mozilla doesn't force you to use any particular site. If you haven't already, please use the steps in this article to make the change: Change your default search settings in Firefox.
If that changes back without your doing anything, the cause might be an extension, locked settings files, or external software.
To address those possibilities, here's my suggested procedure for tracking down and cleaning up bad add-ons and other hijackers. I know it seems long, but it's really not that bad.
(For Windows Vista, 7, 8, 8.1, 10; XP is somewhat different)
(1) Open the Windows Control Panel, Uninstall a Program. After the list loads, click the "Installed on" column heading to group the infections, I mean, additions, by date. This can help in smoking out undisclosed bundle items that snuck in with some software you agreed to install. Be suspicious of everything you do not recognize/remember, as malware often uses important or innocent sounding names to discourage you from removing it. Take out as much trash as possible here.
(2) Open Firefox's Add-ons page using either:
Ctrl+Shift+a
"3-bar" menu button (or Tools menu) > Add-ons
in the Windows "Run" dialog, type or paste
firefox.exe "about:addons"
In the left column, click Plugins. Set nonessential and unrecognized plugins to "Never Activate".
In the left column, click Extensions. Then, if in doubt, disable (or Remove, if possible) unrecognized and unwanted extensions. All extensions are optional; the troublemaker might not have Yahoo in the name.
Often a link will appear above at least one disabled extension to restart Firefox. You can complete your work on the tab and click one of the links as the last step.
Any improvement?
(3) You can search for remaining issues with the scanning/cleaning tools listed in our support article: Troubleshoot Firefox issues caused by malware. These on-demand scanners are free and take considerable time to run. If they finish quickly and especially if they require payment, you may have a serious infection. I suggest the specialized forums listed in the article in that case.