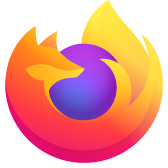 New Firefox installed getting an error code for Facebook. Cant find advanced setting to add it as a secure site. Can some one help? SEC_ERROR_BAD_SIGNATURE
This is the message I received:
Secure Connection Failed
An error occurred during a connection to www.facebook.com. Peer's certificate has an invalid signature. Error code: SEC_ERROR_BAD_SIGNATURE
   The page you are trying to view cannot be shown because the authenticity of the received data could not be verified.
   Please contact the website owners to inform them of this problem.

Learn more…
Report errors like this to help Mozilla identify and block malicious sites
This is the message I received: Secure Connection Failed An error occurred during a connection to www.facebook.com. Peer's certificate has an invalid signature. Error code: SEC_ERROR_BAD_SIGNATURE The page you are trying to view cannot be shown because the authenticity of the received data could not be verified. Please contact the website owners to inform them of this problem. Learn more… Report errors like this to help Mozilla identify and block malicious sites