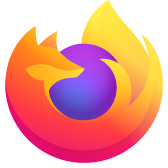 automatic redirect of webpage
I downloaded and installed the Amazon 'add to my list' applet. Used it once, now I get an automatic redirect when I try to nav to www.surletable.net I get a redirect to www.bookclub.com & something, which then redirects to Amazon book sales. I updated Firefox, cleared the cache but still have the problem. MAC OS-X latest revision Firefox 42 Page I end up on is: http://www.amazon.com/books-used-books-textbooks/b?ie=UTF8&*Version*=1&*entries*=0&node=283155 Amazon is no help, rather creepy about it, I suspect they jammed some malware on me.
All Replies (2)
You can remove all data stored in Firefox from a specific domain via "Forget About This Site" in the right-click context menu of an history entry ("History > Show All History" or "View > Sidebar > History") or via the about:permissions page.
Using "Forget About This Site" will remove all data stored in Firefox from that domain like bookmarks, cookies, passwords, cache, history, and exceptions, so be cautious. If you have a password or other data from that domain that you do not want to lose then make sure to backup this data or make a note.
You can't recover from this 'forget' unless you have a backup of the involved files.
If you revisit a 'forgotten' website then data from that website will be saved once again.
I've forgotten all the Amazon sites and forgotten the surletable.com site in history, still get the redirect to amazon books when I nav to surletable.com