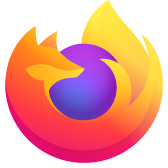 no profile manager, no FF or mozilla files in library (OS10.6) no ability to open FF
MacOS 10.6m firefox v34 message= profile missing or inaccessible. I followed every instruction I could find. all visible firefox & mozilla files deleted. none in library or app support folder. held down option, for invisible files, restarted numerous times, went into terminal search for profile multiple formats... (I added X to block my name) Rxxx-iMac:~ xxxxxx /Applications/Firefox.app/Contents/macOS/mozill -profilemanager -bash: /Applications/Firefox.app/Contents/macOS/mozill: No such file or directory Rxxx-iMac:~ xxxxxx /Applications/Firefox.app/Contents/macOS/firefox-bin -profilemanager -bash: /Applications/Firefox.app/Contents/macOS/firefox-bin: No such file or directory did about twenty variations of -p, -P, w/ and w/o -bin - all results the same
also did disc first aid, tried time machine, reinstalled back up files before there was a problem downloaded and installed newer and older versions of ff but none allow me to create a new profile or profile manager everything yields the same message
- the problem happened after multiple "forced quits", I had too many windows open and even though I checked for open blank page and do not open/recover past windows on restart, it kept doing it causing the computer to choke and freeze, so I had to keep force quitting, after around the fourth time the no profile came up & hasn't worked since
MacOS 10.6m firefox v34 message= profile missing or inaccessible. I followed every instruction I could find. all visible firefox & mozilla files deleted. none in library or app support folder. held down option, for invisible files, restarted numerous times, went into terminal search for profile multiple formats... (I added X to block my name) Rxxx-iMac:~ xxxxxx /Applications/Firefox.app/Contents/macOS/mozill -profilemanager -bash: /Applications/Firefox.app/Contents/macOS/mozill: No such file or directory Rxxx-iMac:~ xxxxxx /Applications/Firefox.app/Contents/macOS/firefox-bin -profilemanager -bash: /Applications/Firefox.app/Contents/macOS/firefox-bin: No such file or directory did about twenty variations of -p, -P, w/ and w/o -bin - all results the same also did disc first aid, tried time machine, reinstalled back up files before there was a problem downloaded and installed newer and older versions of ff but none allow me to create a new profile or profile manager everything yields the same message - the problem happened after multiple "forced quits", I had too many windows open and even though I checked for open blank page and do not open/recover past windows on restart, it kept doing it causing the computer to choke and freeze, so I had to keep force quitting, after around the fourth time the no profile came up & hasn't worked since
All Replies (3)
Download Firefox For All languages And Systems {web link} Save the file. Then;
Using your file browser, open the Programs Folder on your computer.
Windows: C:\Program Files C:\Program Files (x86) Mac: Open the "Applications" folder. Linux: Check your user manual.

Look for, and rename any Mozilla or Firefox folders by adding .old to them.
After rebooting the computer, run the installer. If all goes well, remove the OLD folders when you are done.
Hello usually If you see the error message "Your Firefox profile cannot be loaded. It may be missing or inaccessible", somewhere exist the profiles.ini file. usually it is (for 10.6) in the /Library > Application Support > ~/Library/Mozilla/ OR ~/Library/Application Support/ if you have it delete (or rename, to profiles.iniOLD) the profiles.ini file, to force firefox to create a new profile.
thank you
Okay fixed. This is more or less what I've been doing all along but given your answers I went through it all again. Previously I went in through my Mac HD into library, then app support and deleted all firefox & mozilla files, emptied trash. After that didn't work, I went in through the User home into the library and deleted the visible firefox and mozilla folders BUT I missed that there was also another application support folder in there also, mainly because it was buried a little deeper next to similar named folders whereas it was right near the top in the first library, meaning the two libraries have similar but not identical contents. Since I'm the only user, I'm not quite sure why this is but that's a different issue.
So at least in my case it was mandatory to go through two library> application support folders, either that or the one accessed through my hard drive, bypassing the user nested path shouldn't have been there to begin with. regardless my next task is trying to restore some of the old data that was moved on to a flash drive.
now my halloween will have one less walking dead zombie browser and more chances to be filled with treats (love apple, but safari not so much- I need the fox) so much thanks