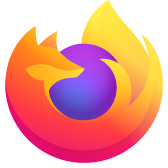 Problem viewing non secure pages
I cannot view non secure pages . I am prompted with the message "Connection Failure", while clicking on an icon next to url, the message "Connection is Not Secure" message.
Please help me on the issue
I cannot view non secure pages . I am prompted with the message "Connection Failure", while clicking on an icon next to url, the message "Connection is Not Secure" message. Please help me on the issue
All Replies (14)
Also, just to clarify, is the problem with HTTPS addresses (pages that should be viewed on a secure connection) or HTTP addresses (pages that do not use a secure connection)?
The system is Windows 7 Ultimate. It happens for all unsecured sites, which are quite a lot ( for example all the informative sites are unsecured). I am using Avast as protection ( for firewall I am using standard Windows )
I tried safe mode but it did't work
Time/date time zone settings look pretty much OK.
The problem is with HTTP addresses. It works perfect with HTTPS addresses
Do you have the Avast "Web Shield" enabled? Does it make any difference if you disable it? (This is in the Avast console outside of Firefox, not in an Avast add-on for Firefox.)
No Avast "Wen shield" is not enabled
Is there anything unusual about how you connect to the web, for example, using a private VPN service, or a peer-to-peer network like Hola, or Tor?
Could you check your connection setting in Firefox here:
"3-bar" menu button (or Tools menu) > Options > Advanced
Click the "Network" mini-tab, then the "Settings" button. The default of "Use system proxy settings" should piggyback on your Windows/IE "LAN" settings. However, you also could try "No proxy" to see whether that makes any difference.
---
Sometimes inexplicable breakage in Firefox turns out to be a problem with corrupted program files. If Firefox was working normally until an update, then I would try this:
Clean Reinstall
We use this name, but it's not about removing your settings, it's about making sure the program files are clean (no inconsistent, corrupted, or alien code files). As described below, this process does not disturb your existing settings. Do NOT uninstall Firefox, that's not needed.
(A) Download a fresh installer for Firefox 41.0.2 from https://www.mozilla.org/firefox/all/ to a convenient location. (Scroll down to your preferred language.)
(B) Exit out of Firefox (if applicable).
(C) Rename just the current program folder, either:
(64-bit Windows folder names)
C:\Program Files (x86)\Mozilla Firefox

to
C:\Program Files (x86)\OldFirefox

(32-bit Windows folder names)
C:\Program Files\Mozilla Firefox

to
C:\Program Files\OldFirefox

(D) Run the installer you downloaded in (A). It should automatically connect to your existing settings.
Does Firefox work more normally?
Note: Some plugins may exist only in that OldFirefox folder. If something essential is missing, look in these folders:
\OldFirefox\Plugins
\OldFirefox\browser\plugins
Otherwise, there's no reason to keep the old folder except research/curiosity.
Unfortunately, I tried all suggested actions but the problem still remains
This is very bizarre. What if you turn ON the Avast Web Shield?
I tried that as well, no success...
Can you attach a screenshot?
Use a compressed image type like PNG or JPG to save the screenshot
Make sure that you do not exceed the maximum size of 1 MB
Boot the computer in Windows Safe mode with network support (press F8 on the boot screen) to see if that has effect.
With safe mode it works (see attached file). Also see attached screenshot with the error message
It could be the work of one of your add-ons. Type about:addons<enter> in the address bar to open your Add-ons Manager. Hot key; <Control>(Mac:<Command>)<Shift> A)
In the Add-ons Manager, on the left, select Extensions. Disable a few add-ons, then Restart Firefox.
Some added toolbar and anti-virus add-ons are known to cause Firefox issues. Disable All of them.
If the problem continues, disable some more (restarting FF). Continue until the problem is gone. After, you know what group is causing the issue. Re-enable the last group ONE AT A TIME (restarting FF) until the problem returns.
Once you think you found the problem, disable that and re-enable all the others, then restart again. Let us know who the suspect is detective.
See also:
Firefox > Options/Preferences > Advanced > General : Accessibility : [ ] "Warn me when web sites try to redirect or reload the page"
The setting in "Options > Advanced > General" is meant as an accessibility feature, as you can see by the label of that section, so that people with disabilities or people who use screen readers do not get confused and is not meant as a safety protection to stop redirecting.
See also:
Thanks for the suggestions, BUT still the problem remains... I disabled all the add-ons still cannot access non-https sites Also changed the accessibility option for redirecting/reloading sites but still no solution...