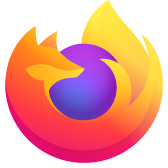 Only remote DNS queries available when proxy enabled. Linux x86_64, Firefox 41.0.1
Hello
I have noticed after I configured proxy (http or https), ALL DNS queries go through the proxy. That supposed to be only if I choose "Remote DNS" in the network settings.
But I do not mark it. So DNS queries should go to local servers.
Can someone check this for me and clarify this behavior.

Thank you
Hello I have noticed after I configured proxy (http or https), ALL DNS queries go through the proxy. That supposed to be only if I choose "Remote DNS" in the network settings. But I do not mark it. So DNS queries should go to local servers. Can someone check this for me and clarify this behavior. Thank you
Modified by nimnull22