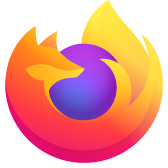 Sync fails with "Failed to connect to server"
I have successfully connected to my sync account, yet syncing always fails with the above error message. I have tried with safe mode. I am not behind a weird prozy. Also, I noticed https://accounts.firefox.com/settings/communication_preferences never finishes loading (console message "Cross-Origin Request Blocked: The Same Origin Policy disallows reading the remote resource at https://api.accounts.firefox.com/v1/certificate/sign. (Reason: CORS request failed).") Here is a paste of a failure log: https://pastebin.mozilla.org/8838575 It expires within a day.
All Replies (7)
I have an MTU of 1500, so normal.
Synced successfully a few minutes ago, without having any setting changed.
Also, the mentioned CORS problem seems fixed.
Back at home, sync is broken again, and the CORS problem reappeared. What could that be?
I have
tried wired network instead of wifi
plugging into the cable modem instead of the router that's behind it
using google's dns instead of the router's dns proxy thingy
all of which did not work.
I managed to launch wireshark today and have some conclusions.
With net.ipv4.tcp_mtu_probing=0, tcp packets from my have the don't fragment bit set, and the ICMP fragmentation needed responses I get when trying to sync are ignored.
To me, that sounds like a bug. At the least, net.ipv4.tcp_mtu_probing=1 (which works as well as =2) could be an OS default.
Unsure what's the right way to deal with this...