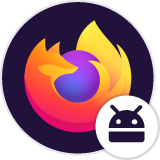 accessibility.blockautorefresh on mobile
Can anyone point me to the setting for accessibility.blockautorefresh (or an equivalent) in the mobile browser for Android?
I want to prevent web page authors from using the meta http-equiv refresh tag and from using JavaScript to cause a page to refresh (without disabling other JavaScript on the site).
Thanks!
Can anyone point me to the setting for accessibility.blockautorefresh (or an equivalent) in the mobile browser for Android? I want to prevent web page authors from using the meta http-equiv refresh tag and from using JavaScript to cause a page to refresh (without disabling other JavaScript on the site). Thanks!
All Replies (4)
If you set it in about:config does that work? It is a Gecko preference so it should work in Firefox for Android.
That option is not listed under about:config on Android. I don't see it... Did they hide it somewhere else?
Chosen Solution
Tap the big plus on the search bar and add it as a new boolean preference and set it as true.
You rock, man. That did it!