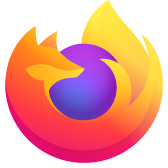 FireFox will not allow my digital certifiate to provide access to a site I need.
Secure Connection Failed
An error occurred during a connection to eoffer.gsa.gov. SSL peer was unable to negotiate an acceptable set of security parameters. (Error code: ssl_error_handshake_failure_alert)
   The page you are trying to view cannot be shown because the authenticity of the received data could not be verified.
   Please contact the website owners to inform them of this problem.

Question duplicated: please continue at /questions/1021657
Secure Connection Failed An error occurred during a connection to eoffer.gsa.gov. SSL peer was unable to negotiate an acceptable set of security parameters. (Error code: ssl_error_handshake_failure_alert) The page you are trying to view cannot be shown because the authenticity of the received data could not be verified. Please contact the website owners to inform them of this problem. ====Question duplicated: please continue at [/questions/1021657]====
Modified by Andrew