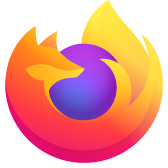 I had to reset my MS Surface Pro and have lost all my bookmarks
Hi, I had to reset my MS Surface Pro and have lost all my bookmarks. I used the option to reset and keep personal settings. Can I get my Bookmarks back? Rgds Gary
Hi, I had to reset my MS Surface Pro and have lost all my bookmarks. I used the option to reset and keep personal settings. Can I get my Bookmarks back? Rgds Gary
Όλες οι απαντήσεις (1)
You can check if you have the C:\Windows.old folder with your previous personal data.
Location used for the main profile that keeps your personal data (Root Directory on about:profiles).
C:\Users\<user>\AppData\Roaming\Mozilla\Firefox\Profiles\<profile>
Note that in Windows "AppData" (Mac: ~/Library; Linux: ~/.mozilla) is a hidden folder.
---
You can copy certain files with Firefox closed to the current profile folder to transfer or recover personal data. Note that best is to avoid copying a full profile folder.
You can use the button on the "Help -> More Troubleshooting Information" (about:support) page to go to the current Firefox profile folder or use the about:profiles page (Root directory).
Help -> More Troubleshooting Information -> Profile Folder/Directory:
Windows: Open Folder; Linux: Open Directory; Mac: Show in Finder
---
bookmarks and history: places.sqlite
favicons: favicons.sqlite
bookmark backups: compressed .jsonlz4 JSON backups in the bookmarkbackups folder
cookies.sqlite for the Cookies
formhistory.sqlite for saved autocomplete Form Data
logins.json (encrypted logins;32+) and key4.db (decryption key;58+) for Passwords saved in the Password Manager
key3.db support ended in 73+; to use key3.db in 58-72, make sure to remove key4.db
cert9.db (58+) for (intermediate) certificates stored in the Certificate Manager
persdict.dat for words added to the spell checker dictionary
permissions.sqlite for Permissions and possibly content-prefs.sqlite for other website specific data (Site Preferences)
sessionstore.jsonlz4 for open tabs and pinned tabs (see also the sessionstore-backups folder)