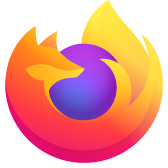 bookmarks
i can not add or save bookmarks in my browser
i can not add or save bookmarks in my browser
Όλες οι απαντήσεις (1)
Sorry to hear about this problem.
First, if you haven't already, please do a normal shutdown and/or restart of your system. Restarting Windows can help by freeing up locked files, completing any deferred updates, and resolving temporary file permission issues.
Next, if Firefox still has bookmark problems, could you let us know what you get when you run the "Verify Integrity" diagnosis and repair function. That's here:
Open Firefox's Troubleshooting Information page using any of these methods:
"3-bar" menu button > Help > More Troubleshooting Information
(menu bar) Help > More Troubleshooting Information
type or paste about:support in the address bar and press Enter
Near the bottom, there is a section titled Places Database -- that's the file which stores history and bookmarks. Click the button labeled Verify Integrity. There may be a 10-15 second delay before results appear.
If all is well, the report that appears below the button should start with:
> Task: checkIntegrity
+ The places.sqlite database is sane
+ The favicons.sqlite database is sane
> Task: invalidateCaches
+ The caches have been invalidated
> Task: checkCoherence
+ The database is coherent


Does yours say that, or something else? You can select and copy the report, and then paste it into a reply for review and comment.