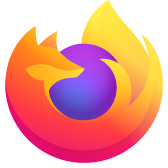 Web page not loading
Hi, binance margin page won't load on firefox, all other pages are fine but that one just goes to blank white screen when I click on it, any ideas on how to fix please? I have cleared cache/cookies and tried private window
Hi, binance margin page won't load on firefox, all other pages are fine but that one just goes to blank white screen when I click on it, any ideas on how to fix please? I have cleared cache/cookies and tried private window
Όλες οι απαντήσεις (13)
I have tried both of those steps already, it didn't resolve the problem, other browsers are fine it;'s only happening with Firefox and only that one page from he whole Binance website
Can you post a link to a publicly accessible page (i.e. no authentication or signing on required)?
You can check the Web Console (Tools -> Web Developer) for messages about blocked content and about the presence of mixed or unsafe content.
You can check the Network Monitor to see if content is blocked or otherwise fails to load.
If necessary use "Ctrl+F5" or "Ctrl+Shift+R" (Mac: Command+Shift+R) to reload the page and bypass the cache to generate a fresh log.
Τροποποιήθηκε στις από το χρήστη garynagra
For the last few days it took a few reloads for the page to load but now it's stopped altogether.
I get an empty/blank page as well assuming that you do not have to sign in to get an actual page. The Inspector only shows that some scripts are loaded, but no DOM content.
There is an error present in the Web Console.
Uncaught (in promise) InternalError: too much recursion
Do you use a bookmark or are you starting with the main (home) page of this website?
If you use a bookmark to access a specific page then instead navigate to this page starting with the main page or with the sign in page in case there is a problem with this bookmark.
In the image, all of those are tabs and the only tab that comes up as a blank page is the Margin one.
Τροποποιήθηκε στις από το χρήστη garynagra
This is the 'Fiat and Spot' tab above the 'margin' tab amd it opens just fine
Τροποποιήθηκε στις από το χρήστη garynagra
I get a login page when I open that last link.
Not sure if this could be WebGL related as there are WebGL messages in the Web Console.
Yes, you should get a login page, I get the login page on Edge and Chrome but a blank screen on Firefox.
Τροποποιήθηκε στις από το χρήστη garynagra
Επιλεγμένη λύση
Update, I uninstalled and re-installed FireFox, that fixed it.
That was very good work. Well Done.